About Premier Windows Doors Ottawa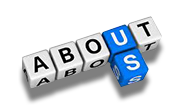 LOCATION:
1916 Merivale Road, Unit # 101
Ottawa, Ontario, K2G 1E8
Tel: 613-225-0005
Fax: 613-225-0009
General email: mailto:info@premierwindows.ca
---
See what our customers are writing about us at HomeStars!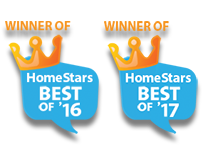 (Click on the icons above to go to the official HomeStars site)
As of July 22, 2017, we are the HIGHEST rated "Windows & Doors" company in Ottawa!
We have a 97% approval rating according to HomeStars!
We want to thank all our staff for their extraordinary contribution to make this happen!
THANK YOU ALL!
Leo & Helmut
---
Company Profile
"Engineering excellence, built in Canada"
Premier Windows Doors Ottawa is proud to serve you in four languages:
English, French, German & Russian.
Our specialty is, to supply home owners and contractors with precise solutions that are beautifully crafted, energy efficient and fit their budgets. We appreciate the hard work that goes into every little detail of the manufacturing windows, patio doors and entry door systems. Moreover, we have been in the windows and doors industry since 1986 and
We start by evaluating your needs with our product selection for your home while keeping your budget in mind.
Our friendly staff will guide you through the product selection process, re-measure steps, installation procedures to completion of your project and take very good care of you if you need after sale service.
We are "Wheel Chair" accessible for easy access by all our customers!
---
Credentials & Financial Information
YEAR ESTABLISHED – 2014
Premier windows and doors were founded by Leo & Helmut and have been in business in the Ottawa area since 2014.
PAYMENT METHOD
We accept email money transfer, Interac card payments, check, cash, and we can arrange an affordable payment plan without the high-interest rate cost through FinanceIt
LIABILITY INSURANCE – Yes
All of our installers carry liability insurance, so if by chance something should happen you will be confident knowing that your windows and doors have protection from the unexpected during installations.
WORKERS COMPENSATION – Yes
Workers' Compensation covers our installers for injuries or death related to the installation of windows and doors. The Workplace Safety and Insurance Board (WSIB) is responsible for paying benefits.
WRITTEN CONTRACT PROVIDED – Yes
Premier windows and doors will supply a written agreement to all customers for approval at the time of purchase, and before the installation date. The contract has to be in place before commencing any work. Our exceptions are, the client authorizes in writing, to start work before the contract is signed.
WARRANTY TERMS – Yes
We will provide you in writing a Limited Lifetime Warranty. We will replace parts of any product that break or are defective over the life of the product. This guaranty includes labour, and installation.
| Like us on Facebook | Google + | HomeStars |